Welcome to the Mothership
Welcome to this Marvel blog.  I felt it was my responsibility to add to this website because I couldn't have one of my major fandoms being ignored.  I hope to post marvel memes, reviews, opinions ,inside jokes, rants, possible theories for upcoming movies and anything else that comes to mind.
WARNING I am still extremely emotional about Infinity War, and if you haven't seen it yet I will help you to make time in your life for it (by deleting all of the others things you may have on).
If you want to be a contributor on this blog just tell me in the comments and I'll add you because I'm really bad at actually posting anything, and if you have suggestion for the background and banner send me the link and I'll change them.
A little bit about me as a marvel fan:
I've read most of the comics and seen pretty much all of the movies.  I've cried in multiple and openly sobbed in Infinity War.  I have many fictional boyfriends from the marvel universe, and some of my favourite parts of marvel movies are the Stan Lee's cameos.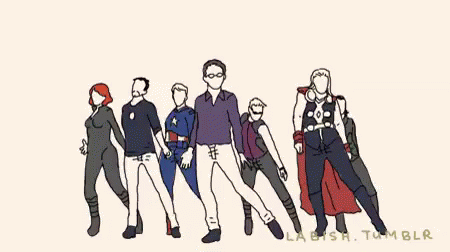 Well that's it for now,
Nerd out.